Split-up of Bashkirenergo
Summary
Disproportionate reorganization of Bashkirenergo through a split-up, with one new company acquired by Inter RAO and the other by AFK Sistema.
Other ancillary cases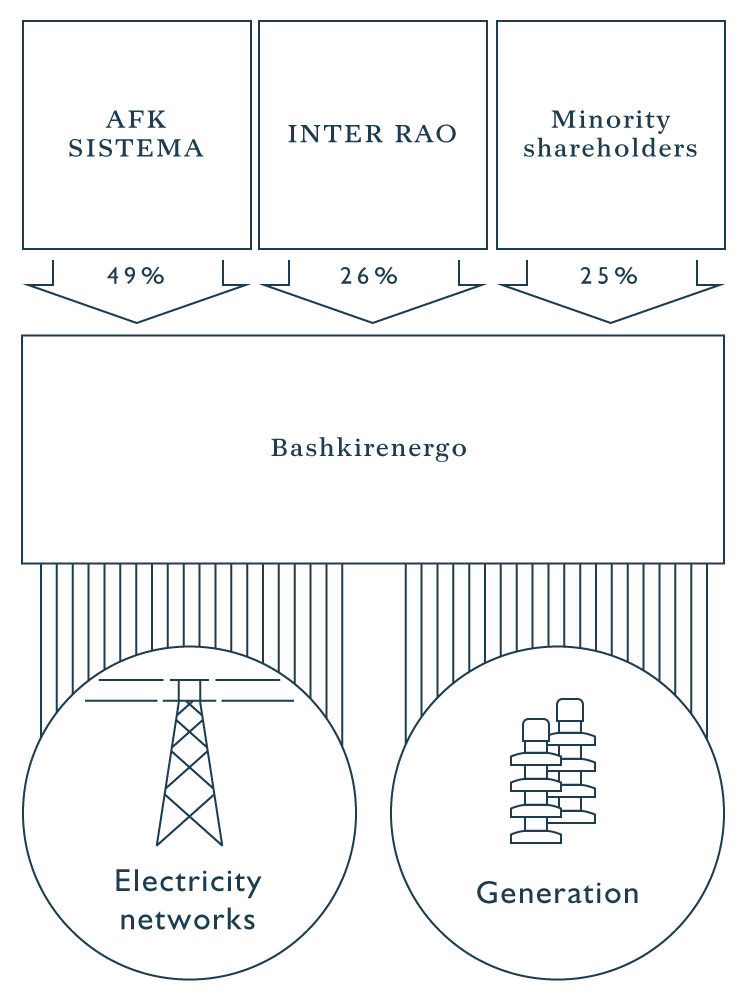 Bashkirenergo was jointly owned by AFK Sistema and Inter RAO group.
Bashkirenergo's activities combined both generation and transmission of electricity, which is prohibited by law.
The majority shareholders had different views on the future development of business in the Bashkir region.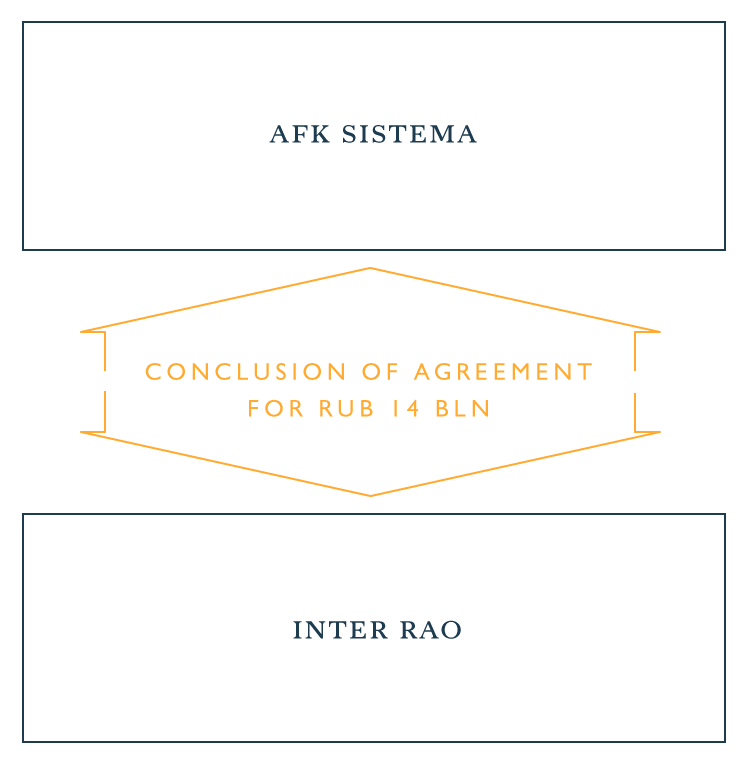 Inter RAO and AFK Sistema signed the following reorganization agreement in respect of Bashkirenergo:
Inter RAO purchased 40% of shares in Bashkirenergo from AFK Sistema for up to ₽ 14 bln

Inter RAO purchased preference shares in Bashkirenergo in a public offering

Bashkirenergo was to be disproportionally reorganized through split-up.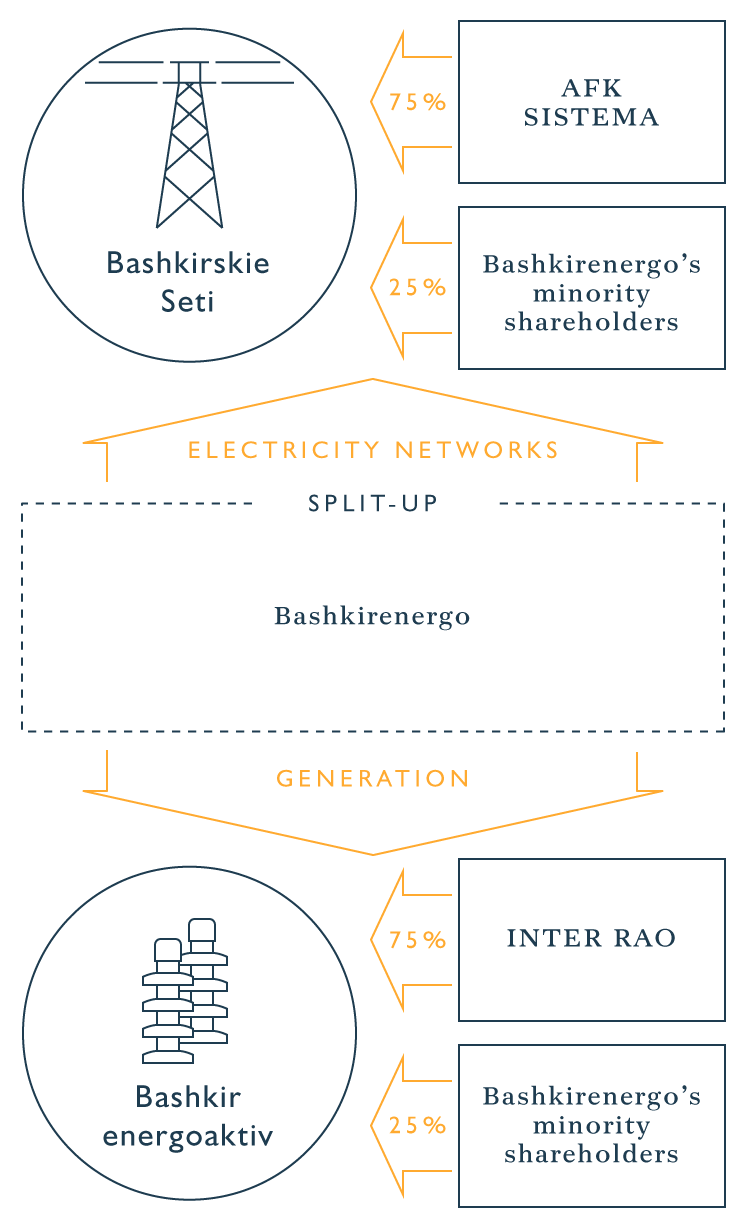 Bashkirenergo was split up into two companies:
Bashenergoaktiv received the generating facilities and all other Bashkirenergo assets except the electricity network.
Bashkirskaya Elektrosetevaya Kompaniya received Bashkirenergo's electricity network assets.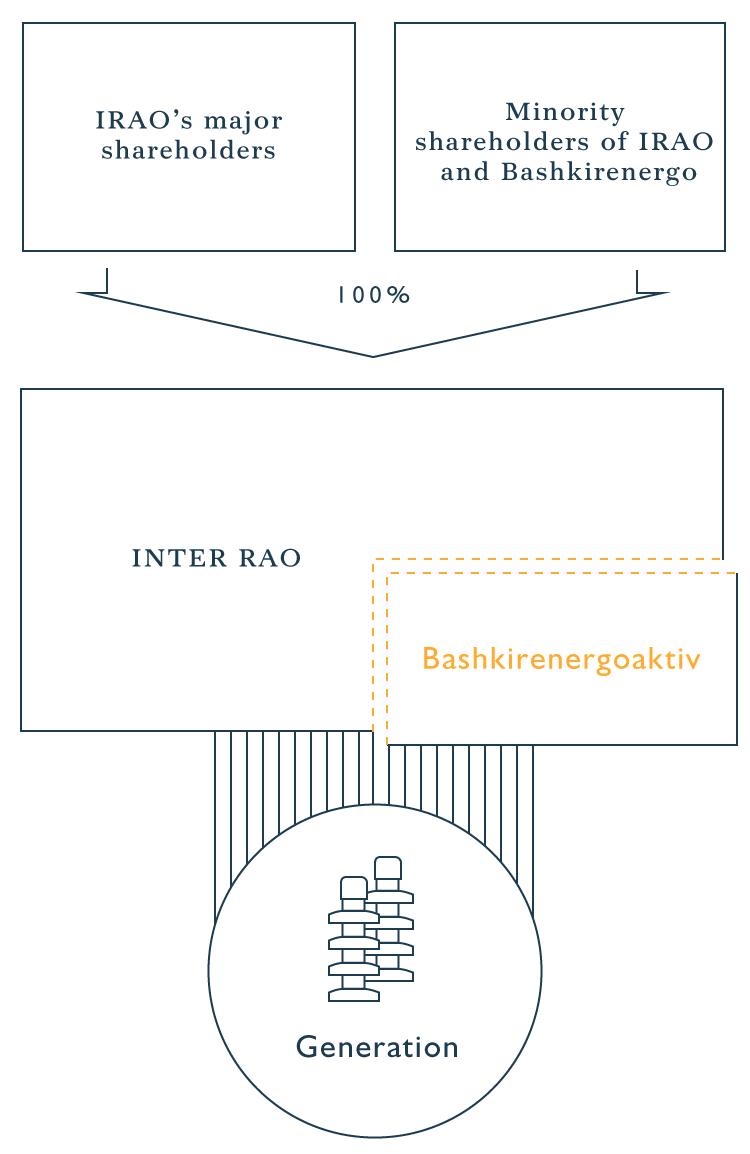 Simultaneously with Bashkirenergo's split-up, Bashenergoaktiv was acquired by Inter RAO. Former minority shareholders of Bashkirenergo received shares in Inter RAO.