Construction of Gorki-2 residential development
Summary
Defense of INTEKO president against claims by companies controlled by Elena Baturina. Refuting accusations of overestimation of construction costs.
Other ancillary cases
Amoris (the customer) entered into a contract with SK Strategiya (the general contractor) for the construction of a large residential development.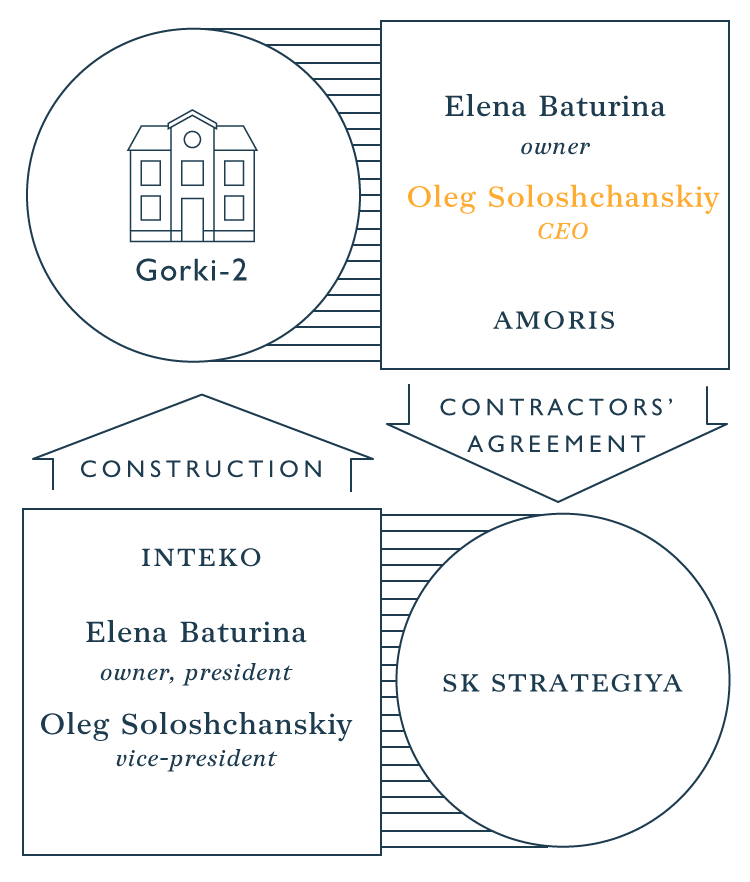 Elena Baturina, the sole participant of Amoris, appointed Oleg Soloshchanskiy, then vice-president of INTEKO, as CEO of Amoris.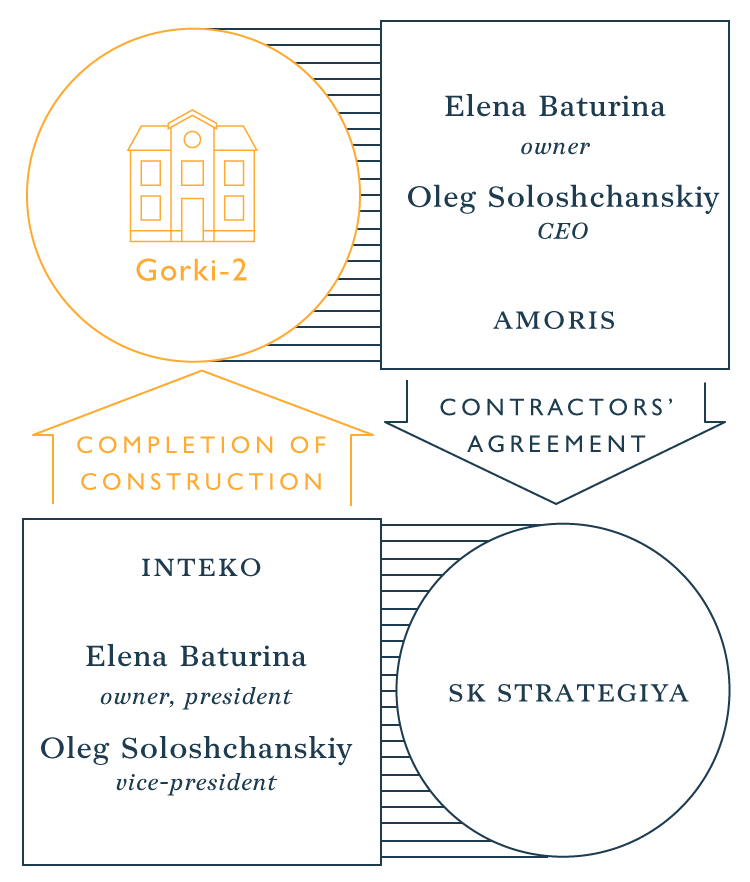 The construction of the residential development was completed, and technical certificates were issued for the individual buildings and installations within the development.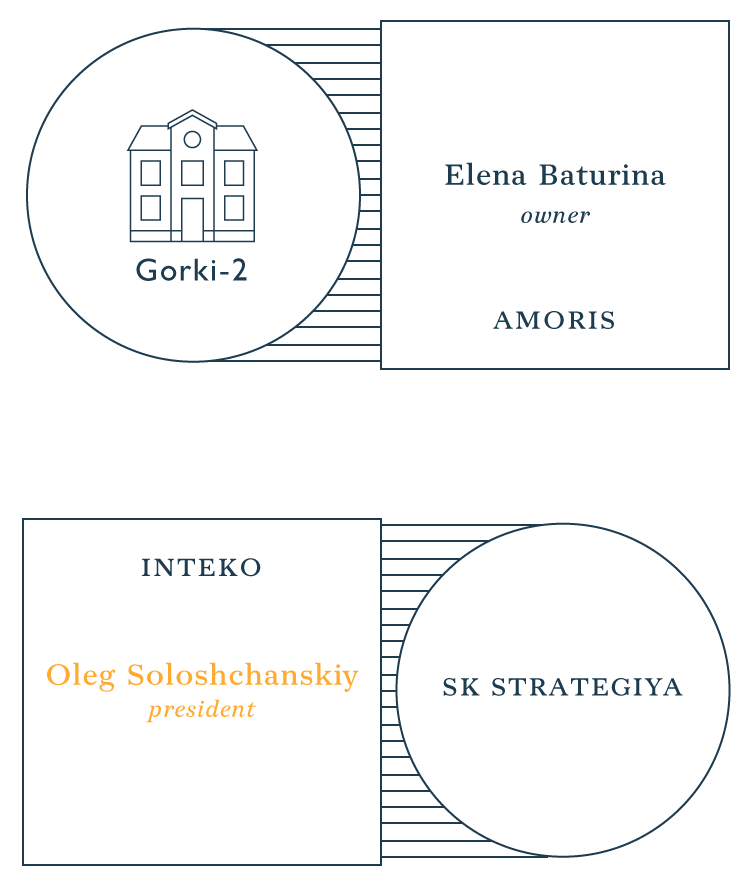 Oleg Soloshchanskiy was removed as CEO of Amoris.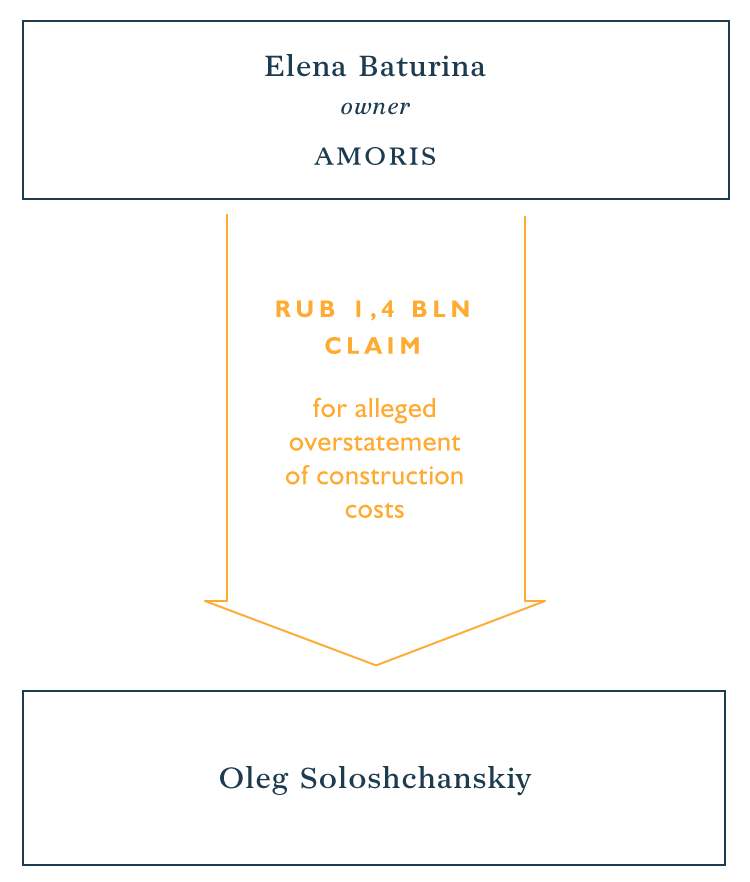 Amoris sued Oleg Soloshchanskiy seeking to recover more than ₽ 1.4 bln in losses allegedly caused to Amoris by the defendant when he was CEO.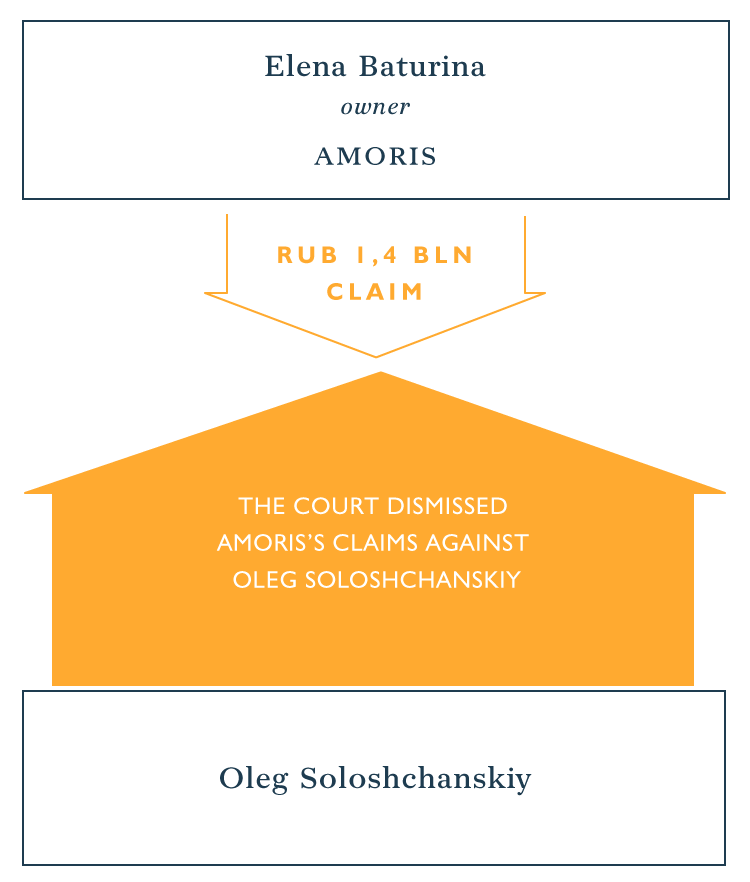 SBP's lawyers succeeded in defending their client by proving that: 
there could have been no losses as both the customer and the contractor were in one and the same group controlled by Elena Baturina 

the contract was signed by the previous CEO of Amoris, not Oleg Soloshchansky 

expert witnesses did not find any inflation of costs in comparison with market averages.